Everyone has a story to share. And if they came here with a tale. Who I am to say that I understand? Because I have trouble with writing my own. But I wish to read the stories of all the people in the world. Starting from their birth to their trials to who they are today. I want to know what their pain is and how they came to be. Maybe in them, in those I give love the least, is where God hid His...
Sleepless
I can't sleep at night. I wonder why. Stuck in eternal time. Returning back. What past? Just love remains Regret out the door But it returns right back Thoughts float around Interrupts. Echoes disrupt. All of it is coming back. Back and back Again and again No sleep again No more backing. Embraced by love. Comforted by whispers Love all along Been backing me. Now my eyes close...
An End to A Chapter
The end came after hours of hearings. The end came on the steps in front of the Triton statue. The end came when the morning light began to rise. When stepping forth, there remained a feeling that in the end, the chapter would somberly end. There becomes a sense of reflection of why this happened, of how it happened, and of what exactly happened. And in those moments alone does the pain amplify...
First Coffee
I look up to see a mirror with golden frames The ceiling lights reflect to bring warm, vibrant light Its light touches the cinnamon roll that she cut And the cup of latte that her lips have touched With her, I enjoyed my first cup of coffee If latte can be said to be coffee, The taste was a little strange, But it was something she and I shared As we sat side by side in this coffeehouse While she...
Coffee Shop
You're in front of me, Pouring over your pharmacy notes And highlighting words I would never know You fit so well with the pleasant coffee aroma, Overcoming my senses and making my heart leap But when I reach, your hand slips away I can but only yearn As I hide behind this screen Waiting for your eyes to meet my own I make conversation with you But you just smile to me Before books and notes...
Hopeless Hope
Do I hold onto a hope that is hopeless? Then so be it. I shall be an undignified fool, Because He has made my life meaningful And gives me strength. For death is no longer fearful And life no longer burdensome, In Him, I utter so weakly Repeating the same words Then, I am rendered speechless And the treasury of definitions Bear but a little of His glory Who am I to You? I hold onto Your...
Silent Wandering
Thou hast lavished me with Thy blessings; Should I repay with sadness to Thee? What have I done, oh Lord but take? What have I given for it is so small Even my heart is withered How often have I come alone To the empty sanctuary To pray alone To cry out to you To sing praises to you All in the company of one! How then do I come so often, So often, I am alone No words can convey And speech I...
Breathing a Moment
I take a moment to breathe And found myself alone in a cafe I listen to babies crying, People walking But I never felt so much more alone I see a woman reading with her red Starbucks cup in hand She's engrossed in her new book. I see a family on my right as they sit silently on their own phones Sipping on their own frappuccino Behind me, a student is just walking around in his backpack I can...
Sundering
The masquerade ball begins Within me, each of me entering the heart A disguise for governance, a smiling mask for serving, An excited look; a thoughtful face And I the host attend to each. I wonder how God would think When He sees the many in me In the temple He has consecrated For the Son to make rooms Washing walls abandoned To redeem and sanctify Into a home that the Lord may see fit To...
Had a Choice
Between family and work, I chose work. And in me, I saw it as the right choice, But my heart ached and agonized To the point where the burden became unbearable And outwardly I wept. It's as if I crossed the line Starting to become someone I never ever wanted to be… 
Make Me A Child Again
Oh, hold me close Relieve me and make it true Let me weep alone with You My heart is weak And I…I am so tired Where is the resting place Where is this place You promised? Take me home, take me away There is not much to give away I can't give anymore I have no water to give This well is dry! I covet those with greater water to give There Your people are served! There Your people are...
Shh...
The silence of the night strums the strings To crescendo each thought inside The vast space becomes filled And the quietness hums a small tune There a memory awakes Sleepwalking inside Exciting the nerves And coloring the eyes A vision appears As sleep covers my soul And whispers to me Words I can never conceive In a language I cannot speak For my whole being Is left groping in the dark By the...
To teach
Is to be there in the storm To not walk away to a refuge where none knows It is a storm that is to be suffered together But how should it be, That the passing of the storm Took down the homes that was built? How is it that I should still have a safe home When those I love and teach Should come to a home broken? How should I teach? For I am left silent I am left at a loss The pain strikes me To...
Til Death Do Us Part
 "A happy marriage is the union of two good forgivers." -Ruth Bell Graham Unconditionally. As he who came walked in the garden To be joined with her And to breathe together in unison As they walk with steps in tune The applause that deafens the sanctuary As the community affirms the sanctity of this matrimony There the bride and groom walks out the door Into the bright son To be under the Son In...
Filling in the Blanks
There's no need to worry Because worry doesn't change what must be changed Worrying creates inactivity There is a need to fill in the blanks, There is a need to speak, to act, But worrying won't change that, It'll paralyze and make you immobile Worrying gives no satisfaction But provides a hole without an end A neverending free falling of regrets and frustration "So...
How could it happen?
There is too much for a child to see When the child sees a man kill another man Over reasons inconceivable What is death but a robbery A snatch from the life that should be What then of murder that should no longer let laughter reign? What then of those who are murdered everyday? Those who are kidnapped and raped? Those who are beaten and tortured? Those who bear the scars of war And those who...
"So how do we escape from inside this prison Build your relation Kill your..."
– Je'kob
Symphony
Should a flutist on his own tweet his own tune Opposing that of the notes on his sheet? What speech shall the symphony make When a lone flutist sought the attention of an audience? What shall audience think but be mortified By the rebellion of one Who thought himself greater than all That he alone could make a symphony on his own! How terrible that he should lack compassion and empathy That his...
"There is a twilight zone in our hearts that we ourselves cannot see. Even when..."
– Henri Nouwen
"I hope you read some fine books and kiss someone who thinks you're wonderful,..."
– Neil Gaiman (via thatquote)
"The reality is, of course, that you were on completely different roads. The..."
– http://www.cracked.com/article_19468_5-logical-fallacies-that-make-you-wrong-more-than-you-think_p2.html?wa_user1=5&wa_user2=Science&wa_user3=article&wa_user4=recommended
"…the poignant Return of the Prodigal Son of c. 1668, a story that..."
– Michael Wood, Art of the Western World
There's never enough time to do nothing: Thoughts... →
shyuswag: I just finished a conversation with a close friend. During it, eventually, he started asking about my love life and what I looked for in girls. I was really amused because it wasn't something I actively thought about. But he was really persistent, so eventually we started talking more about it….(click to here to jump to entry)
When It Becomes the Past
Then how shall I protect thee? How shall I be thy shield? When thou shall leave thy youth, When thou is now at last of age, How shall I shield thee from the dangers of this world How shall I fight for thee when thou is now a fighter with me? What did it mean for me to fight for thee if thou should come to war with me? I fought for thee so that thou shalt never be wounded by worldly pains.  But...
"Underlining and circling words forces you to concentrate on detail; fine for the..."
– Examkrackers
"Maturity is a compound of wisdom, goodwill, resilience, and..."
– J.I. Packer - "A Quest for Godliness"
Education.
Is gaining the ability to understand. 
Waking Up to Grace
The night the LORD passed away, Heaven awoke the sleepers Slumbering in their tombs Waiting for the LORD To finish His grandiose masterpiece Stars flew through the night sky When the LORD passed away But each star knew what it meant When the cross struck the ground And they glowed with anticipation  The sun saw the stars And knew morning can now rise She prepared the road For the sleepers to go...
"For these selfless people, it (is) after the guns have fallen silent (and) the..."
– Prince Harry (saluting war veterans)
First Time Impressions
They're just not enough. Take it slow. Layer by layer Until there's just the soul Laid bare for only you to see. That's how it should be. No first time, just time everyday. Who's to say there's no way There's just a second they say But first time means one time Just one moment to know it all Where's the love in that? Is love a brief fleeting glance Or a...
"It's the moment when humanity Is overcome by majesty When grace is ushered in..."
– MercyMe
People made me beautiful.
Over the past quarter, I had the great pleasure of working with the fine UC San Diego Student Lobby Conference delegation, the Associated Students (particularly the Office of Academic Affairs and Finance), the Student Fee Advisory Committee, the Sports Facility Advisory Board, and my beloved youth kids and Hope. From the 4 a.m. car rides to the heated debates, there is one thing I come out of...
Singing Along
What a tune to share From sunsets and laughs To the sprinkling rain And the darkness inside From riding down an elevator Kicked out of a hotel To accomplishing life's dreams What a melody to hear That makes even the loneliest heart Happy and welcome It began with writing on the windows Cats and dogs with wings Trying to say hi to the cars around the interstate Half an hour passed Til the...
First of the Thoughts
What did Adam think When the serpent came And stole away the love Destined forever his What did Adam think When the Creator came And turned away the life Destined forever his What did Adam think When the angel came And cast away the garden Destined forever his What did Adam think When in the desert As he plowed What did Adam think And what did Adam lament? And as Adam slaved, the promised...
Who can save us now?
None but the Lord. 
Come Find Me
Here my sins Sweep them away Of this temple Cleanse it all Deliver the merchants away And bring the emptiness Let grace be the paint And mercy the tiles Of this temple Come find me For I have sinned And be but a burden To a church I sought Come find me here Help me love again Make this temple a loving one again Never a temple where It shall be described As rude or mean But let this temple of...
Where shall peace lay?
The traveler seeks not the calm and peace 'Til the storm shall rage and the road shall end But by then, the plains of peace are but a long past dream Of guilt and pain should the traveler be Knowing the whispers of God And turning away all the same Whose fault shall it be But of the man who sought the imperiling passion To forsake the reason that should have lived Who but the man should be...
The Son that should have been
What should sin be to me? It is dead, dead, all dead Its malignant hate off me Breaking terror no longer master What should sin be, but death? Then, why should sin creep back in Seduce me right back in To give wrath and guilt? That with my own hand I drink this cup That should never have been drunk That I should pour judgment upon me To ruin the righteous clothes That covers my shame That I...
The Dance Floor
Originally written on December 18, 2011 What a day to spend Of having unbiased friends Who should look at the worst And see just the best And laugh all the same With great big smiles And patient hearts To help a poor soul Dance off a some Spending the night With photography glamour And ritzy gambling While humming to the songs That makes everybody dance But the one highlight came later that...
Revisit
From black to white There's a room With photographs And it's growing New walls being made Old walls giving way To add more walls For more memories Let this room Be the room that made it true That hope and dreams remain That no man can break these walls From white to black When life returns to its former shadow The light in each Shall be one small flame That makes a tunnel of a stars ...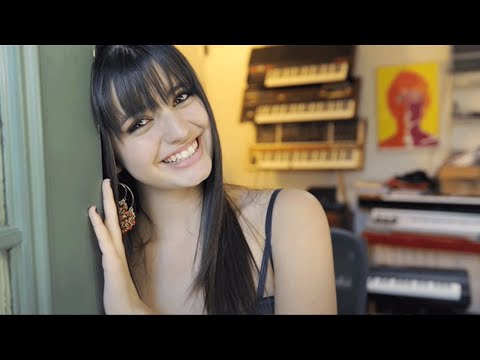 "Dreadfully late in the day – as is so often the case with Mr Cameron and his..."
– Charles Moore (Telegraph) And David Cameron thus forgot in his cool mind about Britain's standing with the EU. Britain have effectively eliminated itself from the EU table.